Practice case study
Practical action to build community resilience: the Good Life initiative (York)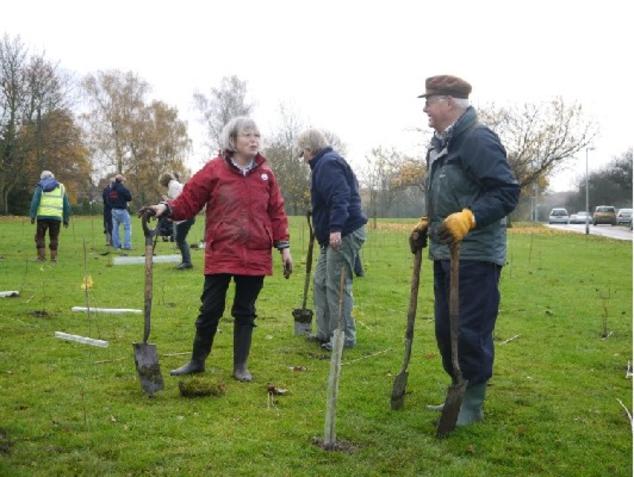 Image courtesy of the Good Life project
The Good Life Initiative was a practical intervention in a low-income suburb of York to stimulate community resilience by encouraging the neighbourhood's residents to achieve a healthier, more sustainable, knowledgeable and sociable life.
The project was developed by the Stockholm Environment Institute at the University of York in collaboration with the Joseph Rowntree Foundation (JRF), Joseph Rowntree Housing Trust (JRHT) and York in Transition who wanted to support the development of sustainable living in New Earswick, a community primarily consisting of social housing managed by JRHT. Activities lasted approximately 18 months and were funded as part of the JRF's research programme on Climate Change and Social Justice. The project aimed to stimulate pro-environmental behavior with residents and to:
• Achieve a measurable reduction in household carbon emissions
• Raise public awareness of low-carbon lifestyles
• Foster community cohesion through joint actions
• Support connections between community action and JRHT work on sustainability
• Enhance local skills for self-sufficiency and build local resilience.
This case study is relevant to organisations trying to stimulate pro-environmental behavior change and improve community resilience including social landlords, third-sector groups or local communities themselves.