New flood analysis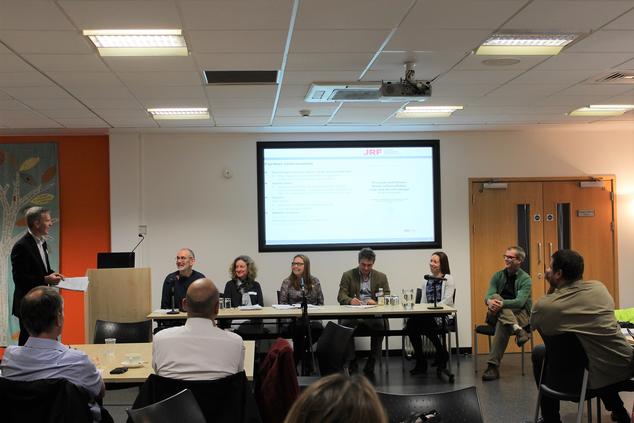 New flood analysis commissioned by the Joseph Rowntree Foundation and completed in 2017 has now been incorporated into the Climate Just website and map tool.
'Present and future flood vulnerability, risk and disadvantage: a UK scale assessment' was undertaken by Sayers and Partners LLP and the Climate Just project team is grateful to them for providing the new data which can now be accessed and visualised via the map tool. Paul Sayers (third from right) presented his findings and participated in two of the recent Climate Just workshops in Manchester and London.
The Manchester workshop in November 2017 (pictured) was part of the ESRC Festival of Social Science and supported by the ESRC (Economic and Social Research Council).